My lesson plans included creating a totem pole of their own culture components on it, learning about the importance of place by having students go outside and drawing a place they felt was important to them (drawing outside), and teaching students about different artworks of First Nations culture by having an art scavenger hunt around the school of Harwin Elementary.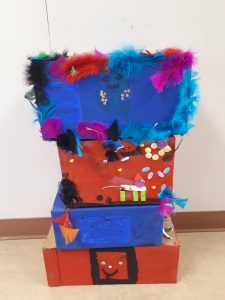 My lesson plans on poetry had very much First Nations principals embedded into it, for example, or nature poetry, students went on a nature walk around the school and took notes on what they felt and envisioned about nature. Likewise, First Nations culture is very much nature/outdoor based and believe in experiencing the outdoors.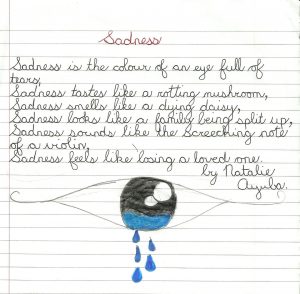 I participated three times in the blanket exercise and let me tell you, it never gets any easier. The blanket exercise presents key historical information about Canadian History with the First Nations Peoples. It walks you through an exercise where you play a role from a script to help you understand the different ways First Nations Peoples were assimilated.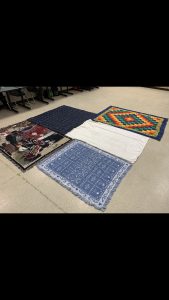 Aleshia and I made a video on the struggles First Nations students face at school. As well, the video talks about the difficult transition between elementary to secondary. I have attached the end part of the video which I thought stood out to me and speaks for itself.